Your new Campaign Manager: Less chaos and better collaboration
As marketers, very quickly we can find ourselves caught in the weeds carrying out activities and making evaluations disconnected from the full customer experience. That's why we believe well constructed and interactive customer journey's are the starting foundation of great marketing teams and work.
Recently we released our Customer Journey Board Feature, where brands can finally visualise their entire customer journey from start to finish, and all of the marketing work in-between can be managed from one centralised location.
Now, aligned with these Customer Journey Boards, we are excited to introduce our new Campaign Manager. In the fight against the messy middle, you can now deliver brand consistency at scale across all campaigns, with a suite of features.

A complete overview of your campaign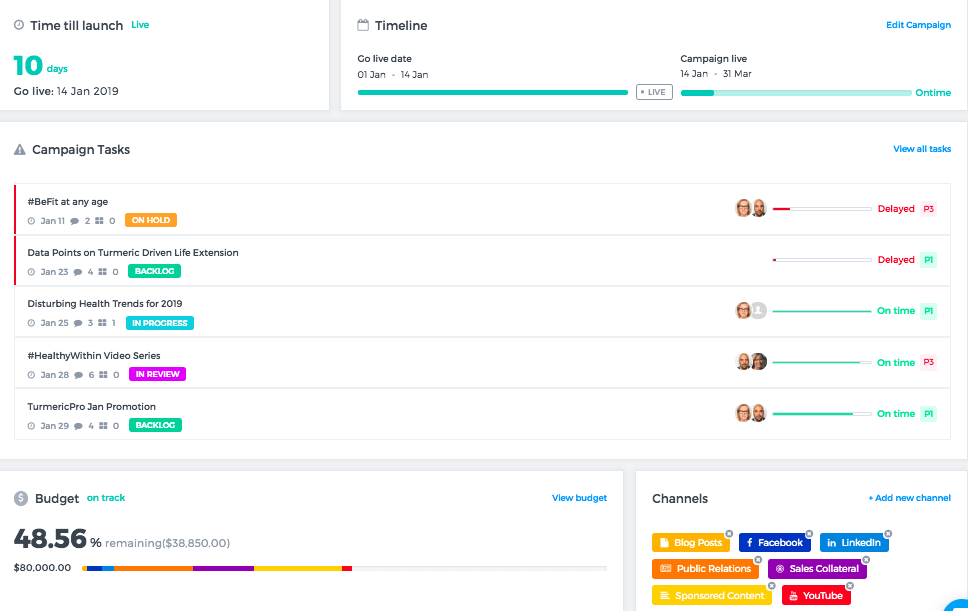 Get instant oversight across all your campaigns marketing activities with a centralised dashboard. Centralising marketing activity enables all stakeholders and teams across your organisation to know what is planned, in progress and going live.
Collaborate with your stakeholders from the start, with workflows, commenting and notifications enabling all of the people involved in a campaign to see the whole picture. Drive effective collaboration to reduce roadblocks and keep your team accountable to deadlines and milestones.

Creative, not chaotic

Creative content is one of the most important parts of the process, and one of the most tedious. You'll have the ability to annotate and collaborate on creative while keeping it all in one place for easy oversight. Give freelancers access to specific parts of your campaign, allowing them to upload their creative with unlimited storage.

And everything in between..
Everything from budgets, agency input and your teams recent activity. Deliver brand consistency at scale across all campaigns, with standardised workflows and streamlined processes.
We're excited to see all the great things your team will accomplish with Campaign Manager. To learn more, please contact us.