The Cooperate marketing platform now comes with the innovative Master Calendar, a new way of looking at marketing that will save you time.
The Master Calendar helps marketers:
Easily view and manage your team's workload and projects
Report to stakeholders on what you and your team are doing
Align more closely with your sales teams
Ensure projects are delivered on time
Get organised and stay on track
At Cooperate HQ, Master Calendar has changed the way we work.
We've created an editorial calendar to see what content is being created and flag what's falling behind schedule.
Each member of the team can create customised filters to oversee campaigns, creative and sales collateral.
We can quickly drill down to activity across customisable and flexible filters - slicing by team members, brands, products, personas, channels and customer journey stages.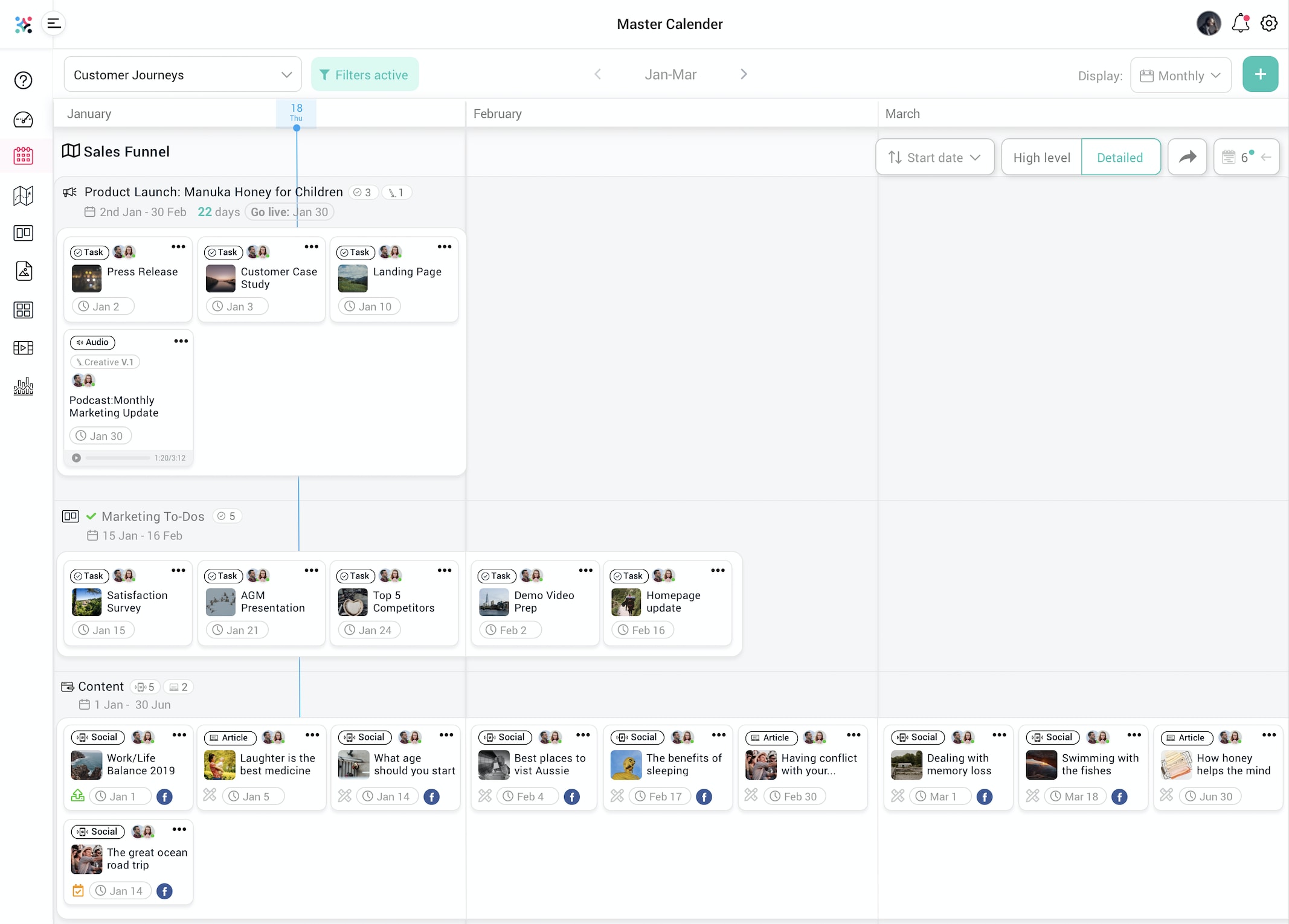 Getting the Most out of Master Calendar
Knowledge is Power
The more information you add, the more you'll get out of the Master Calendar. Add channels, products, brands and users to your tasks and content, so you can put Master Calendar's powerful filters to work. Now you can easily ensure your activity is ticking all the boxes, with no gaps left behind.
WIP it Real Good
The Master Calendar is a fantastic tool to make WIPs easy to prepare for and easy to run. At Cooperate, we're using Master Calendar to ensure work is evenly distributed and that each team member is completing their goals. Master Calendar makes it easy to visualise and communicate what's on for the week.
Cooperate Tip: Adding a start date and end date to every task helps ensure that work is measured appropriately.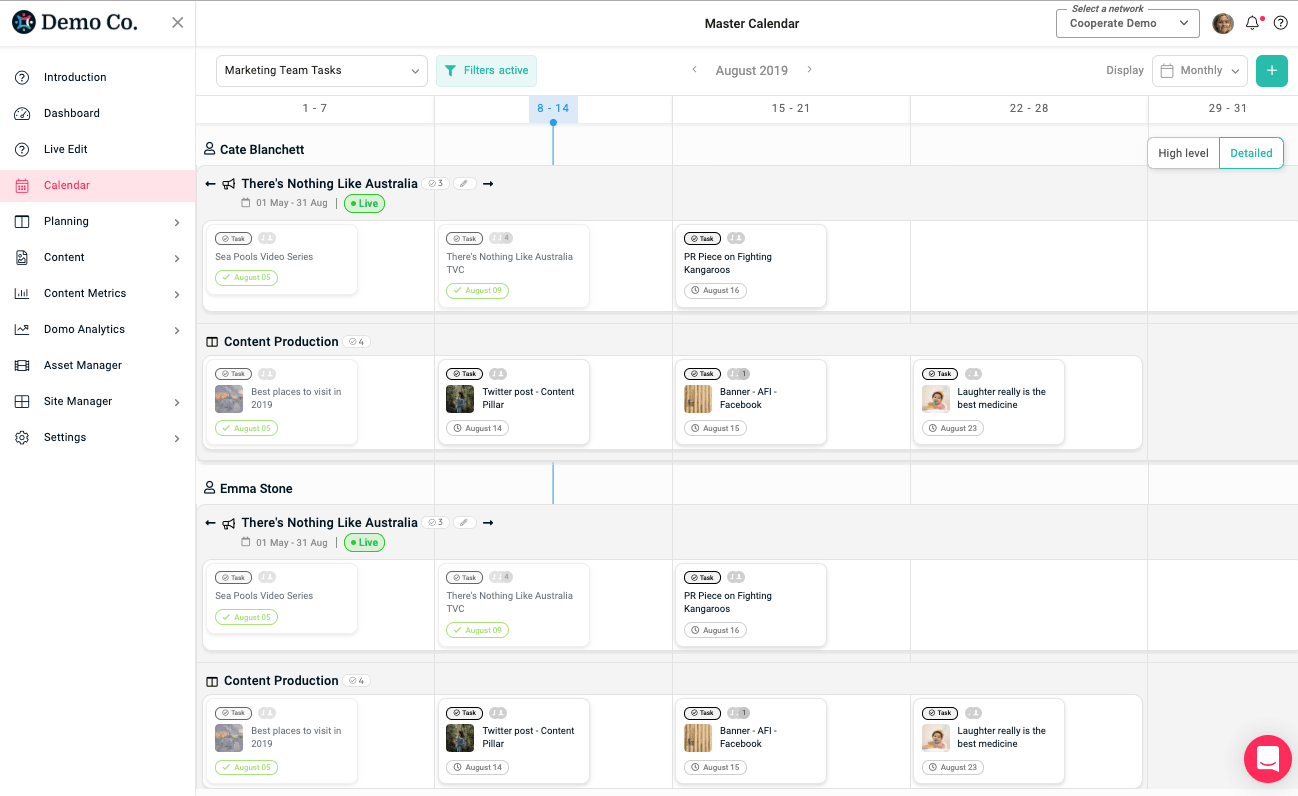 The Voice of Truth
Master Calendar can be used to visualise your team's projects and manage individual tasks. Our Planner Boards enable you to map out all your marketing activity, regardless of the final output, while Master Calendar maps it out it so both you and your stakeholders know what's coming up and when.
Ready for you right now
Master Calendar is live! For more information or to get a demo please contact the Cooperate team.